The Carer Academy
provides
quality training

for Nannies
and

allows parents to explore

key aspects of childcare.
We wish to bring all who care for children within a home setting together,
to learn from our speakers, and from each other's experiences. One of the most enriching aspects of providing childcare within a family home is the vibrant, everyday exchanging of ideas and beliefs that happen between the the adults that are entrusted with the care of a child.
The format we have chosen is designed to allow working parents and carers to take part,
by making the Modules affordable both in terms of time and money.
We will cover the basic elements of each topic

during the sessions, and will provide reading lists and other materials:
we wish for all to continue delving into the nuances of each theme both individually and through the continued exchange of resources and perspectives with other course participants.
COVID19 update: due to the risks involved in the context of the outbreak, we are suspending the scheduling of new modules for the time being. Please watch this space for news, we hope to be back to business as usual before the end of the summer!
Course fee:
this module is free, to ensure maximum attendance, given the importance of this topic. If you wish to attend please drop us a line at info(at)extra-arms.com and keep an eye on your spam folder for our reply!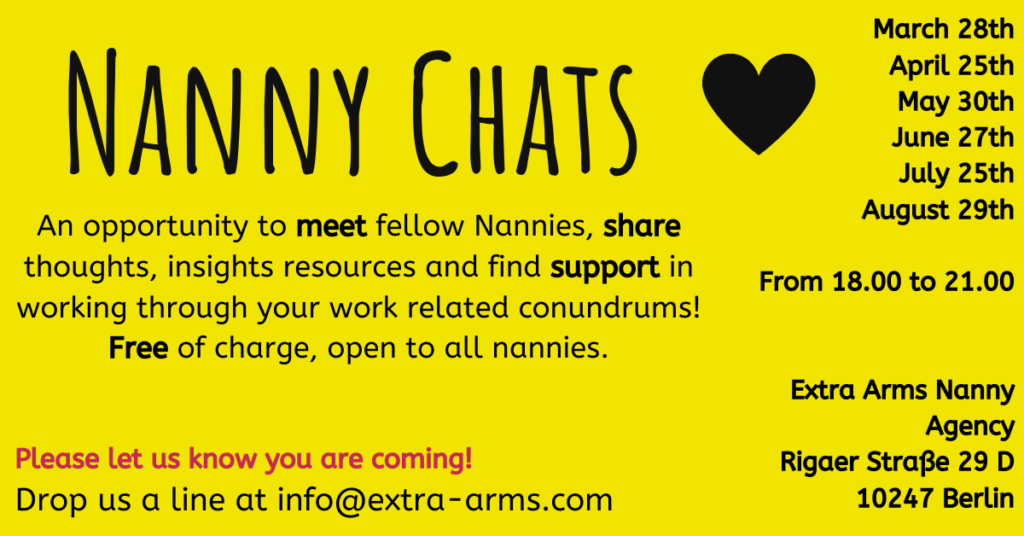 COVID19 update: Nanny Chats
will move to video chats until in-person meetings can resume: if you wish to join a Chat, please let us know so we can let you know how!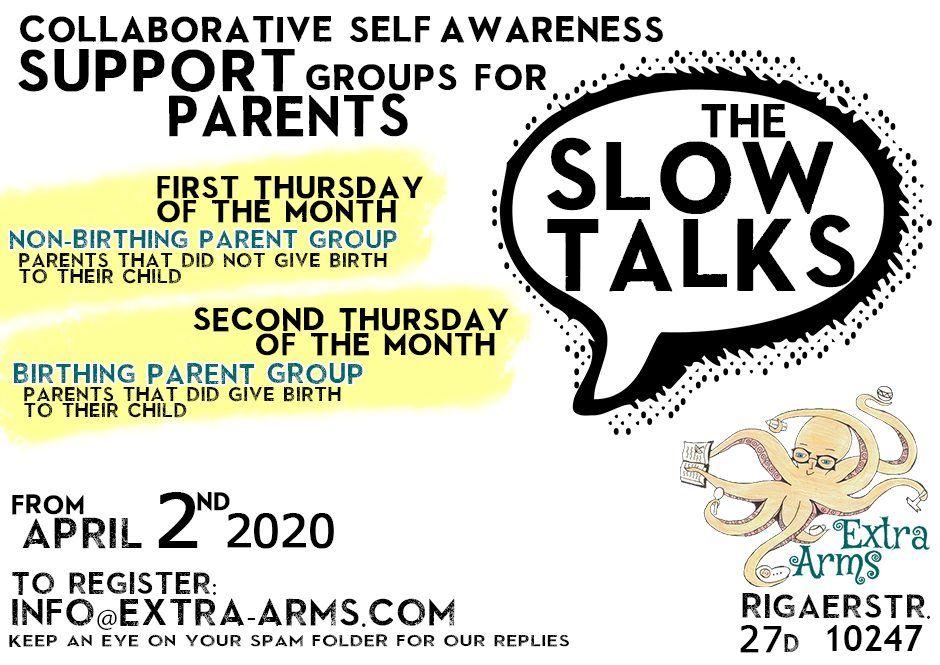 C0VID19 update:
the
Slow Talks
will start on April 2nd as planned, but through video chat.
Please let us know if you'd like to join and we'll let you know how!