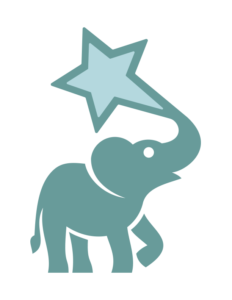 Kietzee provides international families in Berlin with content and community – from pregnancy to Kita search and everything in between. The platform emerged out of Lisa's family's struggles to navigating the system as a new and expecting family and their desire to help other parents navigate this complicated process. Extra Arms recommends Lisa because of her genuine intent to systematize and share her knowledge with others, supporting them on the bumpy road to finding the right resources for pregnancy, birth and the first year including Kita search.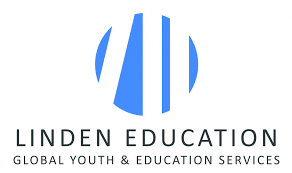 Linden education offers tailored and comprehensive staff and student support services to help global schools and global children thrive. Extra Arms recommends Linden because of Christina and her team's energy and dedication, and reports from "our" families that their support in ensuring their children thrived in their new school environment really made the difference. https://www.linden-education.com/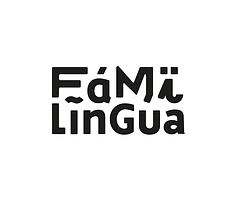 Looking for a fun and reliable way for your child to improve their English language skills? Look no further than Familingua. Their offer of online lessons and in-person project days will ensure your child is learning as a native speaker would, through meaningful interactions with their peers and activities, structured by a professional, highly experienced teacher. We like their emphasis on learning free from the stress of assessment (unless requested, of course). Get started right away: https://www.familingua.de/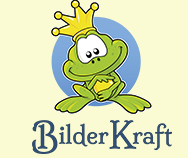 BilderKraft is Extra Arms' first aid trainer of choice. They provide courses tailored both to parents and specifically to Nannies and Babysitters in English and German. Extra Arms is thrilled to recommend them because we know they are thorough, considerate and have taken time to design courses tailored to those who care for the children of others professionally. We are grateful, because the safety of our charges and our Nannies is the most important aspect of our work. http://www.rueckhalt-berlin.de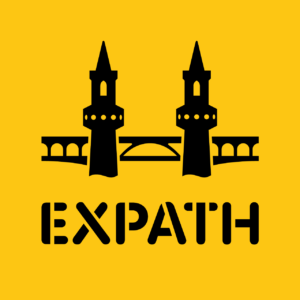 Extra Arms relies on Expath to advise Nannies and clients when it comes to matters such as obtaining and renewing their VISA and hiring from abroad. They are able to counsel taking each case's specific international characteristics and intricacies into account. Expath is a relocation agency for businesses and individuals that also offers support to those who wish to start working freelance or open a business in Berlin. They run German courses covering all levels to help ease newcomers into their new lives in Berlin.Extra Arms recommends Expath because they have taken excellent care of our Nannies and families, providing realistic, reliable and precise advice to all those in need of their assistance. http://www.expath.de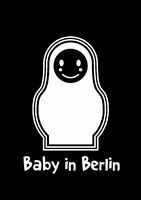 Baby in Berlin helps expecting and new parents navigate the german system around pregnancy, birth and the first few months of baby. Managed by Elodie Roux, a French mum-of-two who has been living in Germany for the past 12 years, Baby in Berlin promises a warm yet professional guidance to all expat parents in Germany. Elodie also provides at home new mother services, which can be paid for by German health insurances (this service is only available in Berlin). Extra Arms recommends Elodie because she is a beautiful human being: interacting with her never fails to provide inspiration and she is able to provide a rare kind of support – strong, light-footed and freeing at once.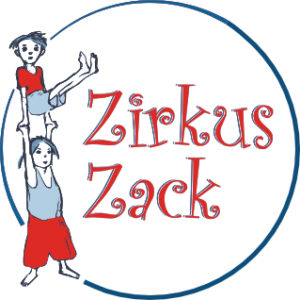 Zirkus Zack and Circus Schatzinsel are a thing of beauty. In a circus top improbably located next to Schlesisches Tor U-Bahn (never seen it? Neither had we, before being taken through the meanders of a hidden garden, behind one of those gates you'd likely never notice) and at an equally precious location at the RAW in Friedrichshain, a group of truly amazing educators teach circus skills to children and young people, all the while helping them create an inclusive, supportive and safe space for themselves and their peers. Extra Arms recommends Zack and Schatzinsel because the dedication, ethical principles, passion and imagination of the educators who work there is of a quality we have seldom encountered. Though the vehicular language of the courses is German, all teachers speak English and an array of other languages too.

The association for the overcoming of the force of gravity does for grown ups what Zirkus Zack and Circus Schatzinsel do for children and young people. They offer courses in aerial disciplines (static trapeze, aerial silks) as well as floor acrobatics (hand stand, partner acrobatics), Chinese pole and contemporary dance. The courses are open to all – fit, unfit, brave or cautious. Extra Arms recommends Vüsch because Giulia's mental sanity and bodily state of health has benefited greatly from her (almost) weekly visits to their classes. Seldom, as she dabbled in various kinds of exercise and dance classes, did she come across a place where all students and teachers are so tactfully supportive and accepting of all bodies and all levels of skill. New mums could also be sure that the instructors, often mothers themselves, will know how to guide you in re/discovering what your body can do! Classes held through English or German depending on what works best at any given session, all will help you understand.
Christiane Schild is the business consultant who made it possible for the Extra Arms project to get off the ground. Christiane worked at the Berlin Chamber of Commerce for many years before opening her own business, is incredibly knowledgeable and prepared to share her knowledge and many contacts with her clients unreservedly. She is a native German speaker with perfect English, meaning that she was able to guide Extra Arms through the process of designing a business plan despite our lack of German at the time. Extra Arms recommends her because she is an inspiring presence who is able to both instill confidence in those who doubt themselves, and give completely honest feedback whenever she spots a flaw in logic. We will be forever grateful for her invaluable help – we might well not be here, had our path not led us to her: schild@ubcs-berlin.de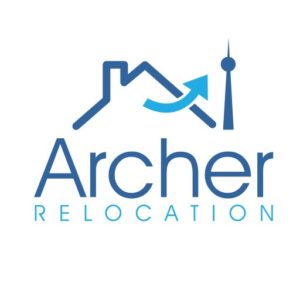 Emily Archer will relocate you and your family so efficiently you'll hardly notice. She will help you find a home, get through the bureaucracy involved in the move and find the time to learn German by providing childcare during the courses she organizes. Plus, if you are among the many who followed a loved one into town, she'll help you to find your very own bearings through her Spouse Support program. Extra Arms recommends her because our collaboration has taught us that if something needs to be done quickly, effectively and (seemingly) effortlessly, Emily is the one to call.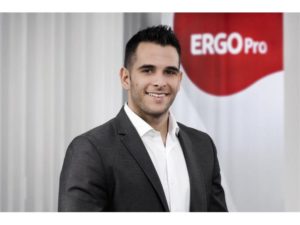 Leonardo Neri is Extra Arms' insurance consultant. He covers all kinds of insurance for individuals and businesses, and has made himself indispensable to us by finding a policy that covers our Nannies against accidental damages to property and people during their working hours, as well as their private lives. Extra Arms recommends Leonardo because he has taken the time to explain the pros and cons of every product he has provided us, our Nannies and clients with, and never stopped doing so even though the individuals we send through already come prepared to trust him. He is able to provide his service in German, English and Italian and is very responsive to inquiries and requests for clarification. leonardo.neri@ergo.de