How do I become an Extra Arms Nanny?
Get in touch
At interview

Bring a paper copy of your CV

Bring your ID and Anmeldung


Be ready to provide us with references or referee contacts for your childcare related work.

Know that interviews will last at least one and a half hours, and cannot be rushed!
After interview

If your interview was successful, and you were able to provide us with the documentation we need, you will be added to our Nanny books.

Twice a week you will receive the list of our available positions, and will be encouraged to express interest in those you feel are a good match for you.

Your candidatures will be sent on to families, and interviews will be scheduled as appropriate.

We will support you in all phases of negotiation, and provide you and the family with the information you need to make informed choices.

We will remain available to all our pairings throughout their work together to assist, mediate and ensure your time together is beneficial to all involved.

You will have access to our internal social media groups, so you can get to know fellow Nannies and always be informed of our events, trainings and plans for the future.
Nanny CV: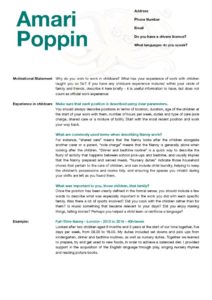 Nanny cover letter: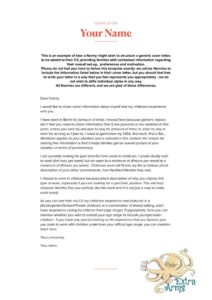 Nanny reference letter: