How do I apply to become an Extra Arms Nanny?
Send your CV in PDF format to

info

[@]extra-arms.com.
It needs to include ALL childcare related life and work experiences.
Whether formal or informal, we need to know what kind of work with children you have done, for how long and with what age groups. Please describe your past positions in as much detail as possible.
Extra Arms offers training

to those who wish to expand their skill set and the age range of the children they can care for.
Please take a look here for information on our upcoming courses:
http://extra-arms.com/upcoming-events/
I
f you are wondering how to write an appropriate

Nanny CV

, please take a look here: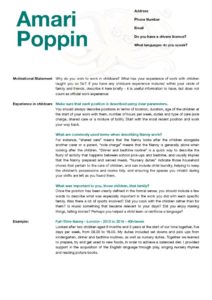 We also encourage Nannies to provide us with a

cover letter

: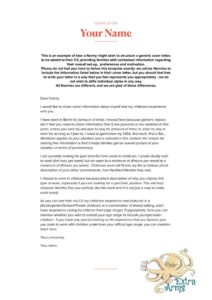 Whilst the

contacts of past employers

are sufficient, actual reference letters are preferable.
Here are some guidelines on how an employer might structure a

reference letter

: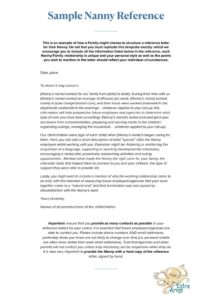 Take a moment to let us know:
If you have already registered as a resident of Berlin or another German city (Anmeldung).

How long you intend to stay in Berlin.

If you are on a VISA, and what your VISA means in terms of how and how much you can work.

Be advised:

if you

do not

have a VISA that allows you to work in Germany for at least six months from the date on which you make contact with us we will not be able to offer interview. This is due to the fact that obtaining/renewing VISAs based on Nanny work is currently and unfortunately almost impossible.

Applications that do not contain this information will not be processed!
When we invite you in for interview:
Bring a paper copy of your CV

Bring your ID and Anmeldung for us to take a quick look at

Be ready to provide us with references or referee contacts for your childcare related work.

Know that interviews will last at least one and a half hours, and cannot be rushed!
We value your honesty, enthusiasm and sincere commitment to providing thoughtful care above all other things.
Take the time to let us know who you are, why you wish to work as a carer of children, and how Nannying fits into your life.
We are working to create a community of supportive peers who can guide you, support you and keep you company on the road to becoming the best carer you can be.