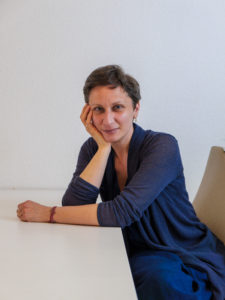 Giulia Baldisserri Benko is Extra Arms' founder. She started working as a babysitter when she was 14 years old and went on to work as a professional Nanny across Italy, Spain, London and Berlin. She had the pleasure of caring for a total of thirteen children and their families. She founded Extra Arms in 2015 and thoroughly enjoys her new role as a carer of families and Nannies. She hopes Extra Arms will grow to become a community individuals that support each other, share knowledge, resources and the fight for quality of care and fair working conditions.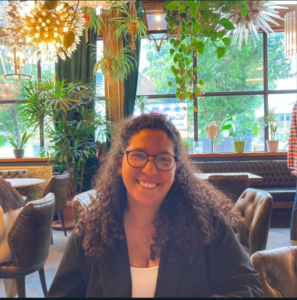 Marta Domenghini Albano is an early childhood educator and career Nanny. She has taught and cared for children in school and in-home across Italy, Germany, Greece and the UK. She joined the team in April 2021 and has taken charge of the Nanny on-boarding process: she is committed to getting to know and supporting our Nannies based on their individual needs, experiences and skill sets. Her understanding of our candidates informs our matchmaking processes, ensuring we build strong and positive working relationships.

Hanna Owens is a career Nanny. At age 10, she was rocking her baby cousins to sleep. Now she has over 18 years of professional experience in childcare and teaching having worked with families and children across Germany, France, Senegal and the United States including Chicago, Los Angeles, Napa Valley, New York City, Charlotte and Baltimore. For the past 10 years Hanna has specialized in newborn and infant care, and has now cared for five sets of twins from as early as five days old. She has been a member of the Extra Arms Team since April 2021 and is currently our Family Consultant and Matchmaking Specialist. She is also available for consulting: all-around newborn and infant care, post-partum support, twin care and sleep support.

Sergio Oddo is a data analyst. He joined the team in June 2020 and has been keeping our books, designing advertising campaigns, ensuring our systems are organized efficiently and reviewing data to help us better understand Extra Arms and improve our services and processes. We hope he will never leave us.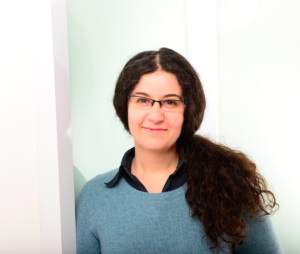 Valeria Benko is co-founder and indispensable complex-problem solver for Extra Arms. Behind the scenes, her keen eye for detail, research abilities and knowledge of German, English, Spanish,  Italian and French mean that she is able to step in and help the team tackle all new challenges in informed, efficient ways. From GDPR compliance, through finding and implementing software solutions for our everyday needs, she makes it possible for us to keep this show on the road.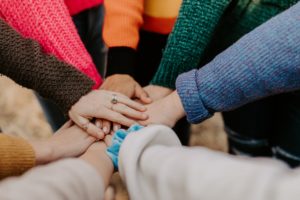 Extra, Extra Arms. In the spring of 2021, as Giulia approached her due date, people who had been a cherished part of the Extra Arms community for a number of years came to her rescue in a show of solidarity she was truly amazed by. Very special thanks to Cristina, Isabella and Naomi who stepped in and kept the agency going strong during Giulia's break and beyond it. Without their support we would not still be here, Extra Arms is very grateful to have them.